About Paul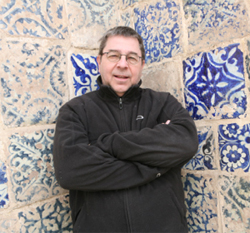 Paul Mooney is an American freelance journalist who has reported on China, Taiwan and Hong Kong since 1985. At various times, he has been on staff at Newsweek, the Far Eastern Economic Review, Eastern Express and Knight-Ridder Financial News. Articles on the web site have appeared in leading publications around the world, including Newsweek, the Far Eastern Economic Review, Asiaweek, International Herald Tribune, South China Morning Post, San Francisco Chronicle, Boston Globe, Washington Post, Asian Wall Street Journal and many others. Paul, the author of four travel books on Taiwan and China, has been based in Beijing since 1994.
---
Awards
In the Shadows, Citation for Reporting Excellence, Asia Society Osborn Elliott Prize for Excellence in Journalism on Asia
---
Dangerous Elements, Group B Award For Excellence, Awards for Editorial Excellence, The Society of Publishers in Asia (SOPA) 2012
---
Body of Work, Beyond Belief, Silence of the Dissidents, Darkness at Noon, Dangerous Elements. First Prize, Newspaper Features, 16th Human Rights Press Awards.
---
Gathering Dust, South China Morning Post, Feature Writing Group B, Honourable Mention, Awards for Editorial Excellence, The Society of Publishers in Asia (SOPA)
---
Mainland Lawyers , South China Morning Post, Human Rights Reporting Group B, Honourable Mention, 2011 Awards for Editorial Excellence, The Society of Publishers in Asia (SOPA)
---
Chain of Commands, South China Morning Post, English Newspaper (Feature), First Prize, 15th Human Rights Press Awards
---
A People Ignored, South China Morning Post, English News Feature, Certificate of Special Merit, 15th Human Rights Press Awards
---
Gathering Dust, South China Morning Post, English Magazine, Certificate of Special Merit, 15th Human Rights Press Awards
---
Nomadic Priest Keeps The Faith Alive, South China Morning Post, English News Feature, Certificate of Special Merit, 15th Human Rights Press Awards
---
The Lost Boys, South China Morning Post, First Prize, English Magazine, 14th Human Rights Press Awards
---
Where is Gao Zhisheng, South China Morning Post, English Newspaper (Feature), First Prize, 14th Human Rights Press Awards